Testimonials from Purely Primal Skincare Guide Fans
Liz Wolfe has become one of the leading voices on natural skincare and treatments that work from the inside out. Her experience and depth of knowledge on various causes of – and remedies for – everything from acne and scarring to rosacea and psoriasis (and everything in between!) has helped countless men and women heal their own skincare woes. The "Purely Primal Skincare Guide" takes Liz's years of research, work, and professional experience and boils it down into a guide that you can use to resolve your own skin health issues AND natural skincare questions – one step at a time. I have personally followed Liz's advice and have had amazing improvements in the quality of my own skin, and I continue to recommend every client looking for skincare help to her work and now to this fantastic guide. It's the best of its kind!
Diane Sanfilippo | Author of the twelve-time New York Times Best-seller Practical Paleo
As a licensed esthetician, I continue to be impressed by Liz's knowledge of skin and how to improve the health of the skin from the inside out. Liz has become my go-to expert on Primal skin care, and after years of using every professional product under the sun, my skin is finally clear and glowing, and I no longer suffer from rosacea. Liz has truly reignited my passion for skin health, and I am so grateful for the knowledge she has given me through the Purely Primal Skincare Guide.
Hayley Mason | Best-selling author of Make it Paleo
I came to Liz absolutely desperate. I was getting cystic pimples on my chin almost every 2 weeks. They were painful and embarrassing.  I was paying a ton of money to get these pimples injected with corstisone and I was losing hope that I would ever find an answer to solving my skin issues. Luckily I was referred to Liz and after following her Purely Primal Skincare guidelines for a few weeks I did NOT get one cystic pimple. This seemed like a miracle as I had been suffering for over a year.  It has now been two months and I have stayed pimple-free. I am so thankful that I was able to find Liz and her guidance. She gave me back my confidence and clear skin.
Sima T. | Rx'd Yoga
I tried Proactiv, pore strips, and just about anything that claimed to give me clear skin. Then one day after listing to Liz on a Balanced Bites podcast I decided to give her advice a try…after 3 weeks my skin was soft, acne-free and the [oil cleansing recommendation] is the first thing that worked on my blackheads! Thanks Liz! The Purely Primal Skincare Guide rocks!
Charissa T. | Dedicated Mindset Coach and lead moderator for the 21 Day Sugar Detox
Liz's Purely Primal Skincare Guide is amazing! I started off with oil cleansing and it completely changed my skin in a way I never expected. I wake up each morning after cleansing with the softest, brightest complexion! The nutritional information is also fantastic, and helps ensure my skin is nourished from the inside! I work in events for the National Football League, so I'm constantly meeting with clients, and having bad skin adds an extra stress level to an already stressful job. It's important that I look my best, and this program did that for me!
Laura W.
I bought your book and planned to skim it before I went to bed, but now I'm 72 pages into it. lol. It's full of so much great information! I've had so many health issues over the years, and I've been trying to change my diet and become more "Paleo" to see how that may improve my overall health – inside and out. Because, honestly, it makes the most sense! I love how you've broken everything down and explained it so well, and in a way that is not over-complicated. I really respect and appreciate everything you're doing! This is the kind of guide I have been waiting for to help me stay on track and really understand the functions of different foods and how they impact my body. It's so great to have so much helpful information in one place and not just be googling various sites, trying to sort through it all and piece together a conclusion. Thank you!!
Tanya R.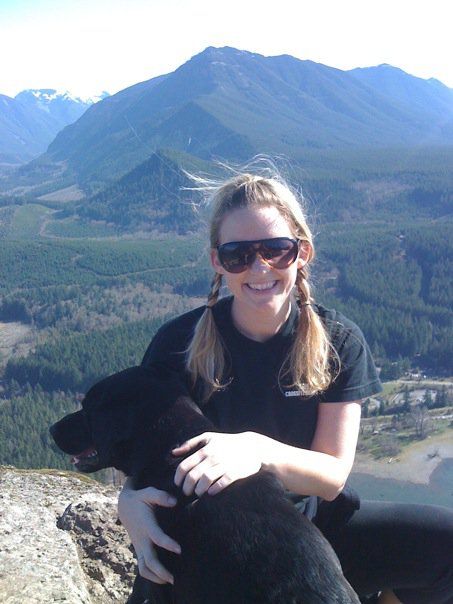 Just had to tell you something. I am on day 2 of incorporating some of your recipes and FOCM [full oil cleansing method]. I *already* feel better – I don't have nearly as many cravings and my skin is softer. Am I imagining this?? I've also started drinking tea like it's going out of style – every time I think I want those dark-chocolate-covered blueberries (must be healthy with that combo!), I pour myself a cup of [skin-care] tea…Seriously, I feel great. I usually crave all sorts of things at home – graham crackers are a trigger of mine. I haven't touched them in the last couple of days! Small victories!
Thank you for publishing this guide – it's already been worth it to me. 
 …
I totally thought it would take a week or more for things to kick in – but it's been almost immediate. Talk about instant gratification 
Emily K.
My skin would never look so clear and healthy as it does today were it not for Liz's recommendations. I researched all over the internet for natural remedies, and I tried the chemicals prescribed by countless doctors. I was starting to feel like a slave to my skin, changing my pillow cases every day and washing my face as much as possible but none of it was working. I was 26 years old and living with constant, painful cystic acne and I didn't even have acne as a teenager. Following Liz's recommendations, I saw gradual improvements over the last three months, then one day I realized I had my skin back. I feel like myself again, and I'm so relieved to be healthier for it. I am proud because I know I healed my skin problems from the inside out, and I'll never have to deal with acne again. I have some slight scarring because my acne was so deep, but it looks better every day and I believe one day my skin will glow like Liz's!
Evin H.
…the proof is in the…Paleo pudding! Liz's skin is gorgeous and I consider myself a tough critic as I'm obsessed with skin. I think us gals with troubled skin usually are…(overheard on the Balanced Bites blog)
Joanna L.
Your blog, podcast, and Purely Primal Skincare Guide have changed my life! I cannot even begin to thank you enough.
Kiley
I just want to tell you how much I LOVE the Purely Primal Skincare Guide! I bought it last night and am just about done reading it! I'm making my list of what I want to get. Thank you sooooo much!!!
Katie W.
I have been using Liz's tips for the past couple of months. I had extremely bad acne along my jaw line and cheeks. I had previously tried Proactiv, perscribed creams, antibiotics, and tons of over the counter stuff to no avail. After just a couple months of clean eating (including Liz's suggested superfoods) and facial care, I am seeing a huge difference. My face feels great and the blemishes are finally disappearing. I just bought the Purely Primal Skincare Guide and am now going to try using her natural hair care tips. This is definitely worth it!
Erienne J.
…omg, I love you! This is going to cut down on my internet searching SO MUCH for proper combinations of what to use where. Such amazing timing for this book, not only soon after I resolve to eliminate EVERYTHING toxic this year, but also the day after a chest/shoulder breakout from a (very delish) pizza!
Amber M.
I would like to add my GLOWING review. I purchased with my daughter's eczema in mind, but have already started using the fabulous advice for my own skin. It is a fabulous resource! I have to admit that it also a page turner. I read it cover to cover in 2 days. And I already have friends in mind that I will be referring to this book!
Erin L.
Your work is a blessing to so many people! Thank you!
Katie N.